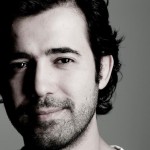 TROTTER // Uncanny ability to create and combine Tropical vibes with NuJazz, NuFunk and Disco, powerful beats, mesmerizing grooves and a flawless execution. Over 100 releases on several label's, one of the most active producers in South America since 1999. In 2008 he was invited to join the Greek label "Timewarp Music". CEO of Royal Soul Records, Trotter songs was remixed by names like all Good Funk Alliance, BTeam, Timewarp Inc, Quasamodo, Umbo, Kool Hertz, Shantisan and AtFunk, Pale the Kid, Afternoon in Stereo, DannyMassure, Neighbour, 70thFloor, Rocca & Yosh, Must Beat Crew, Beatfanatic, Jayl Funk, Basement Freaks , Morlack ,Cupcake Project, Qdup Foundation , Kreap , Niles Philips, DJ Smash among others, featured in Labels like: Timewarp Music, Super Hi-Fi Recordings, Homebreakin Records, Gazeebo International, Fort Knox Recordings, Bombstrikes, Tru:Funk, Breakbeat Paradise Recordings, Spring Strut Records, Giant Acorn Records, Honkey Phonk Records, Hadshot Haheizar Records, Afrolicious Music, Black Masala Records, Mustbeat Records, Kraak Records, Pig Balls Records, Universal Music ' Austria, Katakana Edits.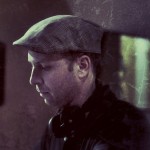 SHANTISAN // Herbert Bachhofer, better known as Shantisan, has been djing between Europe and Brazil for more than fifteen years now. In addition to that he released several tracks on different record labels and runs a weekly radio show. His Brazilian Bossa & Drum'n'Bass fusion "Bring Back The Bossa Rock" as well as "Aquela E Minha Menina" are cool party bangers that reached a number 1 chart position for several weeks. Royal Soul Records representative for Vienna/AT.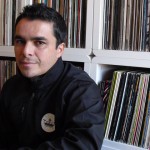 DAVID TABALIPA // Tabalipa began playing at 94, shaking the small alternative scene of the city of Niterói. Always a fan of black music, the ramifications of electronic black music soon won – his DJing hip-hop absorbed electrofunk, the trip-hop and breakbeat as a natural evolution. This highly danceable blend captured the ears across the bridge and David Tabalipa was invited to play at parties that marked the Rio. Royal Soul Records representative for Rio de Janeiro/RJ.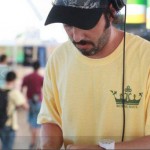 JOCA VIDAL // Works as a DJ and producer since 2002, when he took the drum'n'bass party "Febre" at Casa da Matriz in Rio de Janeiro. Another of his major projects was the "Take It Easy", about lounge and downtempo music, performed at the side of the Lagoa Rodrigo de Freitas between 2003 and 2005. Royal Soul Records representative for Rio de Janeiro/RJ.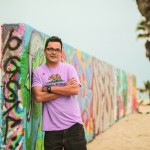 CUPCAKE PROJECT // It's the Nu Disco side project produced by the Brazilian Rafael Araujo. Known music producer from the south of Brazil since 1999. CPCK was Cupcake Project when it first started. Lots of funky elements, thick bassline and late 70′s/early 80′s influence take the tracks beyond disco-ish vocals and strings and show you how real disco house should sound like!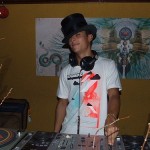 NIKO BORJA // Started off with House and Latin influenced electronic music, moved to Brasil and lived in São Paulo for a year, where I broadened my interests and became a more eclectic DJ. Been producing  and have kept it underground, mostly because of a lack of promotion for my productions and DJ skills. Royal Soul Records representative for Bogota / Colombia.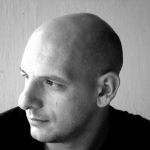 DLT // Tony de la Torre (DJ DLT) has been throwing down Disco, Funk, House & International beats since 1991, starting out behind a pair of 1200's during the early 90's Sacramento & San Francisco, CA underground music scene. Throughout his DJ career, he has played festivals and parties in cities all over the USA, currently residing in beautiful Mendocino, CA.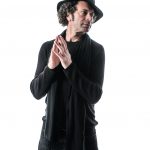 DUSEROCK // Duserock has been bringing heat to dance floors for over two decades, opening for the likes of Sting and Sheryl Crow. His ability to blend genre's and keep the crowd dancing have made him a popular DJ worldwide. He's shared bills with Doc Martin, A-Trak, Mark Farina, Marques Wyatt, Ron Trent, Eric Kupper, Dubtribe, Hardkiss, Nickodemus, Miguel Migs, Sleight Of Hands, Tal M. Klein and many more. Aside from DJ'ing, Duserock has been spending more energy in the production realm. His roots stem from the dance act Drop Culture, an electronic based group which received praise from dance stalwarts Pete Tong and Groove Armada.